How to Get Italy Digital Nomad Visa?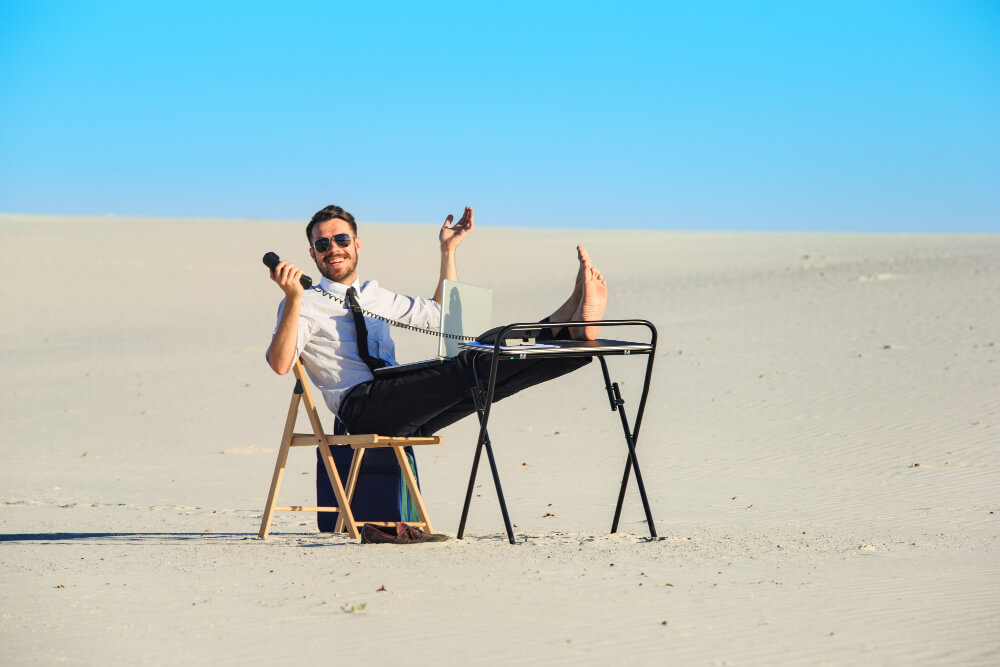 Imagine the poshness of antique and medieval architecture, the charm of narrow, cobblestoned streets, the absolute magic of Italian Art, and, of course, blissful adventures while exploring arguably the world's most affluent and unique gastronomical destination. Delightful, isn't it?
How about we tell you that you can see yourself experiencing all these simply by applying for an Italy digital nomad visa? Yes. Much like other European countries, Italy, too, by the end of 2022, will launch a flexible and beneficial framework to attract thousands of digital nomads in Italy.
But what is an Italy digital nomad visa? Let's dive into the basics of visa-related issues, from requirements to conditions, and learn how to get an Italian digital nomad visa quickly.
What Should You Know About Italy Digital Nomad Visa Application?
On March 28, 2022, the Italian Parliament introduced a new visa framework for digital nomads and introduced it into Italian law. Even though it took more than six months to develop the framework, the Italian government has already confirmed that the new framework will be launched by the end of 2022. This means that in about a month, you'll be able to take advantage of it and move to Italy as a digital nomad.
An Italian digital nomad visa is very similar to a traditional employment visa, which allows you to move from your country of residence to Italy and legally work there. However, there still are significant differences.
First, having a digital nomad visa allows you to move to Italy for a year while working for international companies as a freelancer or a remote worker. However, as the Italian Government indicates, they're working actively to make the visa program extendable for one more year to close family members (spouses; children below 18) too.
Italy digital nomad visa allows highly-skillful freelancers and remote workers to reside in Italy while working at international companies. This is the first time non-EU citizen digital nomads will have a chance to work from Italy long-term. However, there is one important notice that changes the game a bit.
Usually, digital nomad programs are developed to attract all types of digital workers. However, the Italian case will explicitly focus on highly-skilled, tech-based digital nomads worldwide. While the Italy digital nomad visa application form is still a subject of confirmation, one thing is obvious. From the end of 2022, non-EU national digital nomads will be able to cherish Italy's beautiful nature and work from there for a year.
Italy Digital Nomad Visa Requirements
While most of the details are still yet to be finalized, some preliminary requirements will most likely result in the official requirements to apply for an Italy digital nomad visa by the end of the year.
The first pre-condition of applying for the digital nomad visa is to be a non-EU or non-EEA citizen with at least one year of freelancing/remote working experience. Though the Italian government clarified that the visa program would be intended for highly-skilled workers only, they never specified what type of workers they consider "highly skilled."
Secondly, you'll need to present proof of sufficient monthly income with a minimum requirement of around €2,000-2,500, almost double Italy's minimum monthly salary of €1,1176. Moreover, you'll need official documentation, such as an employment contract, freelance agreement, or bank account statements, to confirm the stability of your income for the past year.
As the Italian government confirmed, there won't be limits or quotas on digital nomad visa applications, meaning that an indefinite number of freelancers worldwide will be eligible to apply. This is definitely positive news, especially because Italy has strict limits on other types of employment visas.
Other necessary Italy digital nomad visa requirements include:
having adequate health insurance
sufficient funds to support your stay in Italy
a clean criminal record
registered address on the territory of Italy
Additional tax and travel information, including the one about digital nomad visa tax benefits, is yet to be announced.
Can I Work from Italy Remotely without the Work Visa or Digital Nomad Visa?
Italy doesn't have any specific provisions regarding remote work by foreigners. This means that legally speaking, even if you travel to Italy visa-free (or with a tourist visa) and stay there for some time while working for clients outside Italy, it would still be considered work by the Italian Government.
If you plan to visit Italy and indicate "work" as your primary purpose of travel, even if it's remote/freelance for a non-Italian company, you will still need to apply for a visa. However this condition may change together with the introduction of ETIAS visa waiver. This visa will allow third-country nationals to travel and remain in Italy for up to 90 days. If you work remotely, you can keep on doing so with ETIAS. However, you cannot apply for a job or take a full-time job at a company located in Italy under ETIAS.
Alternatives to the Italian Digital Nomad Visa – Italy Self-Employment Visa
We have good news if you don't want to wait for the Italy Digital Nomad Visa. You can move to Italy as a digital nomad by applying for a Self-employed visa, featuring unmatched benefits, including double taxation treaties, tax exemptions, access to a better healthcare system, etc.
You can apply for the Self-employed Visa to Italy, and you will have the right to live and work remotely in one of the most beautiful European countries without being a tax resident. Within two months of your application being approved, you can travel visa-free throughout Europe. You can include close relatives in your application and receive family reunification benefits.
Digital Nomad Hotspots in Italy
You can't go wrong with Florence if you're looking for a digital nomad hotspot in Italy. This city is home to an abundance of art and culture, not to mention an ever-growing digital nomad community. The best part is that Florence is steeped in history, so there's always something new to explore.
Another tremendous digital nomad hotspot in Italy is Rome. This city is filled with ancient ruins and stunning architecture, making it the perfect place to get lost for a few days. And with a growing digital nomad scene, Rome is quickly becoming one of the top destinations in Europe for remote workers.
Finally, Naples is the perfect spot if you're looking for a little bit of everything. It's got beaches, mountains, and a thriving city center – not to mention a well-established digital nomad community. So, whether you're looking to work in a quiet café or take your laptop to the beach, Naples has something for everyone.
All in all, it's clear that Italy, much like other European Union members, is moving in the direction of attracting thousands of digital nomads, freelancers, and remote working in Italy to contribute to their booming tech industry on the one hand, and enhance the country's economy on the other. This means that Italy will soon be a great tourist destination for travelers and a natural paradise for digital nomad workers.