European Travel Information and Authorization System
ETIAS Requirements for U.S. citizens traveling to Italy
ETIAS ensures the safety and security of travelers and residents of the destination country by verifying the legitimacy of documents provided by the applicant and cross-checking them against existing databases.


Get notified when ETIAS is mandatory



Start application with us



Receive ETIAS confirmation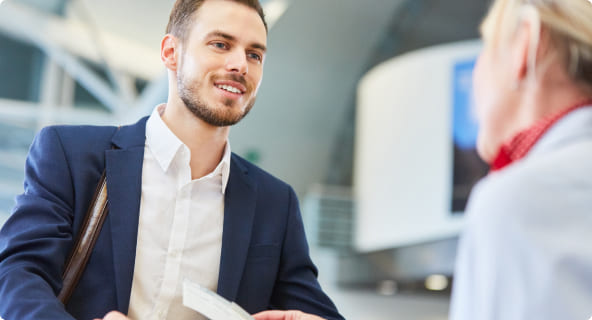 What do ETIAS Requirements Mean for US Citizens?
The European Travel Information and Authorization System, known as ETIAS, is a digital Travel Authorization system. It enables travelers to enter the Schengen Area from countries that are visa-exempt. It functions in the same way as the ESTA system that was implemented in the United States.
ETIAS Visa Waiver for Italy allows visa-free travellers to visit the Schengen Area and is tracked electronically. It works in a similar manner to the US eVisa system known as ESTA (Electronic System for travel Authorization). US citizens will require to fulfill ETIAS requirements to visit Italy.
Security reasons motivated the introduction of the ETIAS program. The EU wants to make travel to its member countries as safe and secure as possible. This is due to increasing terrorist threats and illegal travelers. ETIAS will help reduce security concerns through information systems. Travel authorization will collect data that track eligible travellers.
Who needs to comply with ETIAS Requirements
Beginning in 2023, United States citizens will require ETIAS authorization to travel to Italy. The EU is implementing ETIAS due to the growing threat of illegal immigration worldwide. We wish to help ensure travelers safely visit countries within the EU.
In 2023, ETIAS Visa Waiver forms will be necessary for all 60 visa-exempt countries' residents to travel to Italy. All applicants will go through a security check by the ETIAS Requirements. This way, it is possible to assess whether they are allowed to travel to the Schengen Area nations. ETIAS will track and update visitor data from the United States. This allows approved tourists to visit Italy. You can travel to Italy for three months after receiving an ETIAS Authorization.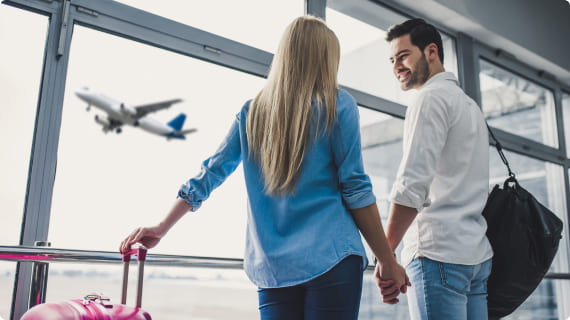 Citizens who do not need a visa
The EU has visa-free travel agreements with 60 nations worldwide. This includes the UK, Australia, Canada, and the United States. Citizens from these countries can travel without a visa. However, they will need ETIAS Requirement approval to enter the Schengen Area nations starting in 2023.
ETIAS Visa Waiver for Italy can be used for short-term travels, as long as it is less than 90 days. In the case a traveler plans to spend longer than 90 days in any Schengen Area country, they must apply for a visa or a residency permit.
ETIAS Requirements for Minors
Children are not excluded from applying for ETIAS Requirements. They must apply for ETIAS travel authorization before visiting any Schengen Area country. A parent or a legal guardian should complete the application for any minors.

Get notified when ETIAS becomes mandatory
Check the latest news about travel requirements in Europe
Countries with ETIAS Requirements
All travelers from the 60 nations on the list, will need to complete the ETIAS Application form. This will be the case, as soon as ETIAS, which is approved by the European Union, is enforced. The following are the list of nations that need ETIAS to visit Europe:
Albania

Antigua & Barbuda

Argentina

Australia

Bahamas

Barbados

Bosnia and Herzegovin

Brazil

Brunei

Canada

Chile

Colombia
Costa Rica

Dominica

El Salvador

Georgia

Granada

Guatemala

Honduras

Hong Kong

Israel

Japan

Kiribati

Macao
North Macedonia

Malaysia

Marshall Islands

Mauritius

Mexico

Micronesia

Moldova

Montenegro

New Zealand

Nicaragua

Palau

Panama
Paraguay

Peru

Saint Kitts & Nevis

Saint Lucia

Saint Vincent

Samoa

Serbia

Seychelles

Singapore

Solomon Islands

South Korea

Taiwan
Timor Leste

Tonga

Trinidat & Tobago

Tuvalu

Uruguay

Ukraine

UAE

Vanuatu

Venezuela

United Kingdom

United States

ETIAS Requirements for the Application Form
Completing the ETIAS application for Italy takes about 10 minutes and composes of a few simple steps. All ETIAS Requirement information can be viewed online. The approval will require several types of information, such as:
The ETIAS Visa Waiver for Italy requires a fee that should be paid after completing the application. Only a credit card or debit card may be used to make the payment. The form will be processed after the system recognizes the payment is complete. The decision on the application, a rejection or approval, is usually received shortly after submission of the form. If the form needs to be manually processed due to an error with the application, this can take anywhere from 96 hours to two weeks.

What Documents are included in ETIAS Requirements
ETIAS requirements include only a few documents for traveling to Italy and will ask for a valid passport during the application process. The system will only approve the document if it meets the following criteria:
If the system determines that the information provided is insufficient for approving an applicant, additional supporting documentation may be required. The list of additional documents will be delivered to the email address specified on the application. The records may not demonstrate the legality, validity, or appropriateness of the information. In this case, an applicant may be interviewed.
The ETIAS Italy application process will enable the European Union to determine the eligibility of citizens from visa-exempt countries or eligible countries. Before traveling to Europe, applicants will need to register with ETIAS. The information will be pre-screened for security, health, or migration risk.