Get your ETIAS Authorization for Traveling to Italy
Beginning in 2023, there will be new requirements for United States citizens traveling to Italy. US citizens visiting EU countries will need to complete an ETIAS application form.


Get notified when ETIAS is mandatory



Start application with us



Receive ETIAS confirmation

What to Know About Italy before acquiring your ETIAS Authorization
Italy is a great place to visit and is known for its breathtaking mountains and beautiful beaches. There are countless fascinating places you can see such as the birthplace of the renaissance, Florence, or the Colosseum in Rome. If you wish to visit Italy, then you'll need to obtain ETIAS Authorization for Italy.
This nation is, after all, the cradle of European civilization. It was founded by the Roman Empire and continued by the Roman Catholic church. You'll be able to see some of the most famous images of Italy's 2,000-year-old history as you travel through it. These include the ancient Colosseum in Rome and the playful Trevi Fountain. Pisa's Leaning Tower, Florence's Renaissance masterpieces (Michelangelo's David and Botticelli's Venus) and Venice, the city of elegant decay are other wonderful sights, that are worth visiting.
Italy is home to Europe's most rich culture, besides these iconic sights. In a country that is both vibrant and modern, traditions still exist. Keep your eyes open for both the past and the present of Italy. To stay safe while traveling in Italy, take necessary precautions against crime and any health risks. To be updated for ETIAS Requirements for Italy please check the appropriate page or our News category. Here you will find all of the updated information you need for obtaining an ETIAS Authorization for Italy.

Because of the COVID-19 epidemic, Italy's government may impose additional requirements, or restrictions. These will be separate from ETIAS requirements.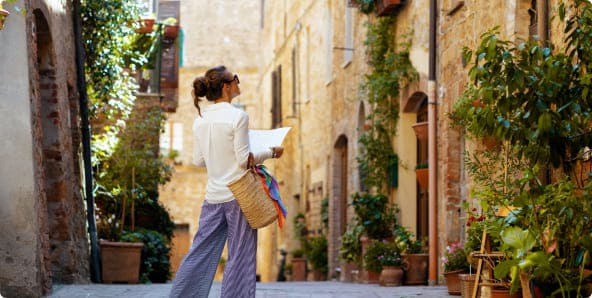 Get notified when ETIAS becomes mandatory
Check the latest news about travel requirements in Europe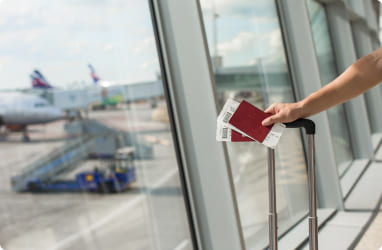 Requirements for ETIAS Authorization when visiting Italy
A legitimate biometric passport should be provided to meet the ETIAS requirements for Italy. The United States government has been issuing biometric passports since 2010. This means that almost every U.S. citizen qualifies. Your passport should be valid during the duration of your visit to Italy or any other ETIAS member nation. In most circumstances, the only documentation required for ETIAS Application for Italy to be approved, is a valid passport. A credit card or debit card is sufficient to pay the ETIAS application fees. Notifications will be sent to the email address you provided when you submitted your application.
If the US passport expires while the ETIAS Visa Waiver for Italy is still active, the renewed passport must be used to get a new ETIAS Authorization. ETIAS Visa cannot be transferred between passports because it is linked to an electronic chip. The same information applies for U.S. citizens seeking ETIAS dual citizenship with Italy. They must apply for a visa to enter Italy using the same passport.